Contacts
Contacts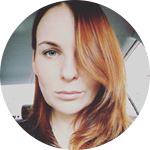 Hello!
My name is Maria! I am glad to welcome you on the website of online store
"Maria Stalina Knives."

Me and my friends collect typical male "toys", which we are ready to share with you on this site.

We are open for communication, we are looking for new friends, collectors, authors and just all those who are not strangers to the interest in beautiful and expensive accessories.

All products offered on the site are not cold steel.
Saint Petersburg
Address: 197341, Saint-Petersburg Kolomyazhsky PR. 28 K. 3
Phone: +7 (812) 676-33-47
Moscow
Address: 123022, Moscow, Zvenigorodskoe shosse, 4
Phone: +7 (495) 998-23-33